We are a leading Liverpool-based security company that offers a range of systems, including alarms and monitoring systems as well as Access Control solutions. We have many years of experience in the security business, and are pleased to offer a selection of competitively priced, robust and feature rich access control solutions for everything from small offices to large hotels and installations where security is a priority.
Our range includes key-code based locks, swipe cards, app-based systems and more. Choose from solutions that require authentication purely for room entry, as well as ones that require the user to authenticate both on the way in and on the way out.
Access control is a complex issue, and there are a number of things to consider. Do you need to keep track of comings and goings, or just make sure that only someone with with correct privileges can enter a room. Do you need time-based security? Do you need something where it is easy to change permissions because people move around a lot, changing departments or job roles? Do you need a low cost swipe card system with card that you can hand out to the general public?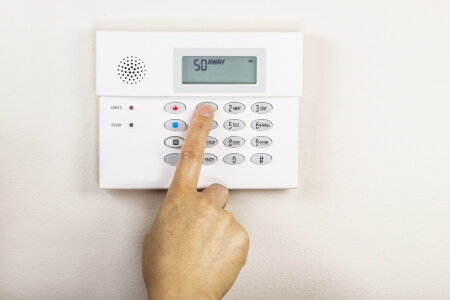 These are all things that we can help you with. Our team of experts would be happy to discuss your needs with you and explain the differences between the products that we stock. We will also be happy to explain how long it takes to install different systems, and arrange with you to make sure that the installation process is as non-dispruptive as possible.
Wireless access control systems will need regular maintenance, and that is something that we can provide for you. We will work with you to come up with a schedule that suits your business, and that is affordable too.
We have worked with numerous businesses in Liverpool and the surrounding area, and have many regular clients that use us for their security services, maintaining and upgrading their systems as their needs change. No business is too large or too small, and we do everything from simple door locking systems to integrated installations with not just swipe cards but also cameras and alarms.
Whatever your needs, we can help you to keep your premises secure and to monitor the comings and goings of your staff. Give us a call today to discuss the systems that we offer.