We are a leading supplier of CCTV, security and monitoring systems for both homes and commercial properties in Liverpool. We have many years of experience supplying high quality, reliable CCTV systems for businesses and homeowners alike – whatever your budget.
We have a selection of cameras to suit most uses, ranging from affordable, basic wired models to wi-fi enabled cameras with wide-angle lenses and remote control features. We also have many HD capable IP cameras that are suitable for homeowners and SMEs, and that offer great image quality and easy monitoring.
As a part of our service, we are always happy to discuss the layout of your property, and help you to select the right number of cameras and the right positions to ensure maximum security and coverage. The human eye is an amazing thing, with a 160 degree view if peripheral vision is included, and acceptable acuity for things that are even as far as 160 meters away. Even the best cameras struggle to match that level of performance, so the positioning of the cameras is incredibly important. A wide-angle camera with a 60 degree viewing angle will offer good coverage of, say, a small yard. For bigger properties, however, several cameras may be required to ensure optimal coverage of all potential problem areas. This is especially true for a store with a lot of shelving.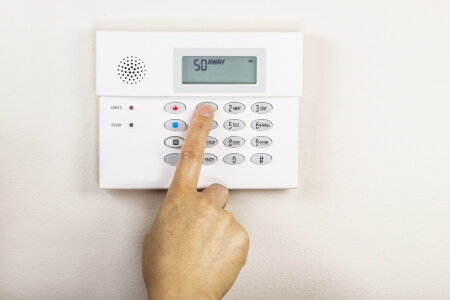 It is also important to make sure that the cameras are robust, unlikely to get damaged, and unlikely to get tampered with. IP cameras that back up to a remote sever are the ideal option if you want to make sure that the camera's footage would remain accessible even in the event of someone tampering with the camera itself. We offer a selection of IP cameras, including entry-level SD cameras and higher end HD cameras. We also have devices that record to their own internal storage.
In addition to cameras, we stock support lighting, mounts, storage and other accessories and we can provide fitting services as well.
Security is a serious matter, and we do everything in our power to ensure that every camera installation we provide offers the best possible coverage, and that the footage captured would be useful to the owner. Whether the intent is to use the cameras as an early warning system, full-time shop surveillance, or even just as a deterrent, we would be happy to help you with your security camera needs.